Nashville Mice Control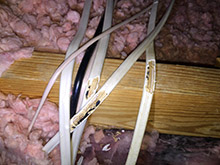 Mice problems in Greater Nashville and Middle Tennessee can be a nuisance for homeowners and businesses often dying in the walls, or hearing the pitter-patter of feet running back and forth. Animal Pros mice specialists are your solution for mice problems in your home or business. Mice problems are very unpleasant and distressing, and can even be severe enough to present a health risk. Mice breed quickly, carry disease, and damage property. Common in mice control is that they can leave behind droppings. Dead mice can be difficult to find and remove without special equipment, and its best to contact a Animal Pros rodent control specialist today.
Animal Pros are the mice extermination experts for the Nashville metro area. We can take care of your rodent control problem quickly and help to rid your property of a mice infestation. If you are hearing scratching noises in your walls or the attic, it may be a sign that you have mice in the walls. We are experts at rodent trapping and mice prevention, ensuring rodents stay on the outside, where they belong. Common mice problems include:
Dead mice in the walls.
Mice in my home.
Mice in the attic.
Mice in the insulation.
Mice droppings in kitchen cabinets.
Mice dropping clean up needed.
Mice under the home.
Mice chewing on electric wires.
Mice chewing on water or plumbing lines.
Mice not going to traps.
Mice not going to glue boards.
Fixing openings mice are using.
How to find a dead mouse.
How to remove dead mice odor.
Mice in Tennessee
There are several types of mice in Tennessee, and damage can be specific according to the type of mice causing the problems. Common mice we see includes deer mice, house mice, and field mice in the Nashville area. Mice possess the ability to fit into very small openings, and mice in the home is a common problem throughout Tennessee. Here are the mice found in our state.
Deer Mouse (Peromyscus maniculatus)
Golden Mouse (Ochrotomys nuttalli)
Jumping Mouse (Zapus hudsonius)
Harvest Mouse (Reithrodontomys humulis)
Nashville Mice Exterminator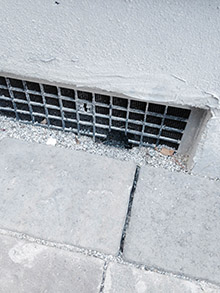 Mice have the ability to get inside your home though very small openings. Getting rid of mice is only the first step in taking care of your mouse problem. We will also help with mice exclusion to prevent the mice from getting back into your home. Rodent removal should be taken care of as soon as you see that first mouse. Rodents are quick breeders, carry disease, and can enter your structure through extremely small openings.
Mice control in Nashville by Animal Pros specialists will help you to eliminate mice from your home and also provide repairs of openings they may be using. Mice are a top carrier of a number of diseases that can be spread to people and pets. You should never attempt to take care of mice problems on your own. Let us safely eliminate your mouse problem today.
Nashville Mice Control Programs
Most homeowners think a wildlife control company and a pest control company are the same, and they are not. Understanding the difference can aide you in permanently solving your mouse problem. Pest Control companies will usually contract a homeowner or business for a monthly service or rodent control, which is fine in theory. But one factor that is not covered is repair of openings where mice are entering, and a true understanding of wildlife. Most pest companies have integrated into the wildlife field for the extra revenue. Bug specialists usually fall short in rodent inspecting, turning a simple issue into a problem. When you receive a rodent inspection from a Animal Pros mice control specialist who specializes in wildlife, you will see the difference. Animal Pros specialists will inspect, diagnose, repair openings, and even clean up and restore damage. That is whats needed for a long term solution and understanding the process is half the battle.