Nashville Skunk Under A Hvac Unit Or Air Conditioner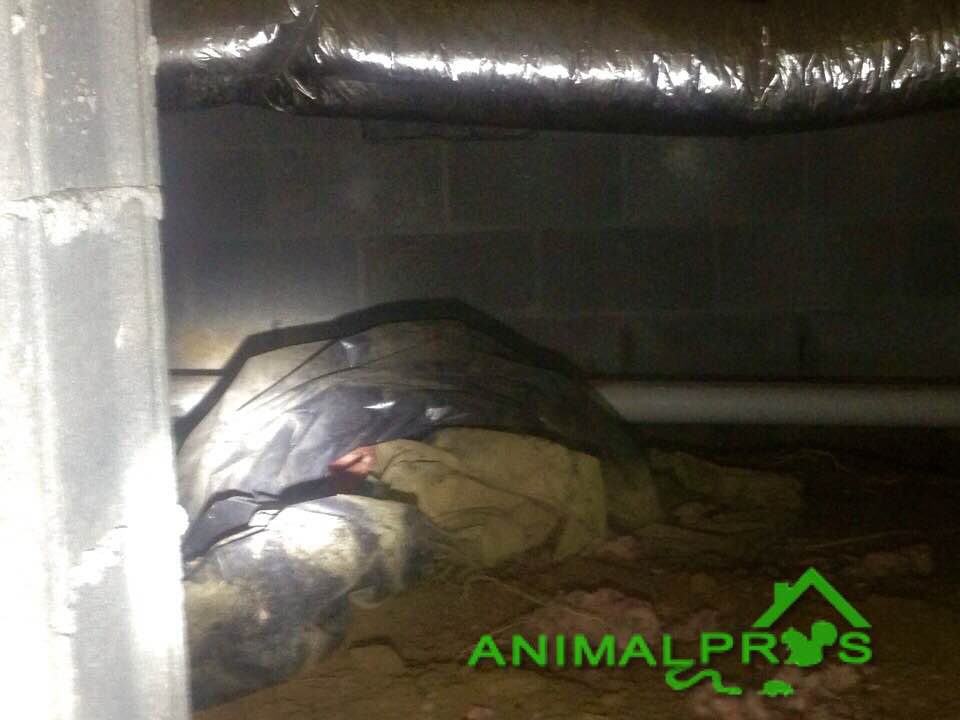 Skunks
living under a air conditioner unit or hvac unit can be a major issue for a homeowner or business. There are several factors that can be a issue when
skunks
are living under a air conditioner unit, and several openings that
skunks
will try to create or use.
If a skunk sprays by your hvac unit, the smell will more than likely permeate into the living space of any home or business creating huge problems. Here are several ways skunks will create openings around your unit and use existing openings to gain access.
Skunks

going in the metal fork lift openings in between the unit and the slab.

Skunks

digging under the metal shroud that connects to the home or business.

Skunks

digging under the concrete slab.

Skunk

sprayed your air conditioner unit or hvac unit.
There are several concerns when a skunk is in close proximity to your air conditioner, or if you see one and it darts in the direction of your hvac unit and disappears. Openings around your unit are the easiest spots for a skunk to access your  crawlspace, basement, or under the home.
Skunks Going In Metal Bracket Under Air Conditioner Unit
When
skunks
are spotted under your hvac unit, it will be in a space that is usually where the fork lift openings are located. When your air conditioner unit is installed, it is with a fork lift, and the metal bracket that exists is for the forks to enter and lift or lower the unit. Most hvac companies do not think with a "animal eye in mind" and will do very little to close these openings up, leaving a homeowner or business with a problem if a
skunk
decides to move in. It is not "code" to require these openings be repaired, even though it should be. Any animal can walk right under your home from these openings. Animal Pros specialists repair openings ensuring a permanent solution so you stay animal free.
Skunks Digging Under The Metal Shroud At The Back Of Unit
Skunks
are excellent at digging, and small openings where the metal shroud of a air conditioner unit stops from meeting the ground are a easy spot for
skunks
to make small openings a little larger, digging away dirt, gaining access to your crawlspace. The shroud area that connects to your air conditioner is what covers the two duct lines that connect to your unit, the return and supply. When hvac companies install the shroud, the metal is brought right to ground level and stops. If your shroud is on the slab, consider yourself lucky, but if it is brought to the ground,
skunks
can easily tunnel under the metal. Animal Pros repair specialist add metal flashing to your existing flashing securing it in the ground to prevent entry of any animal.
Digging Under The Slab Of Hvac Unit
When
skunks
dig under your concrete slab of your air conditioner unit, it can create big problems.
Skunks
are well equipped with large claws that allows them to dig with ease. If a
skunk
has excavated enough dirt to go under the slab of your unit, it then has access under your home. With  
skunks
in close proximity of your heating and air unit,
skunk
spray is usually going to happen, which can create a nightmare inside your home or business. If
skunks
have dug under your slab, quick action is needed for removal and to fill in the openings. Call Animal Pros specialists for help for slab repair,
skunk
removal, disinfecting, and deodorizing.
Skunk Sprayed The Air Conditioner or Hvac Unit
"
Skunk
sprayed the air conditioner unit" happens to be the most common call we receive. In most cases though, this indicates larger problems than just a
skunk
outside that happened to spray. The
skunk
spray around a unit usually means a
skunk
is present in your crawlspace, and the opening where it is going in and out is by your hvac unit.
Skunk 
spray can easily be filtered into your living space especially when your unit is running, making removal of the
skunk
smell a challenging task.
Skunk
spray can also affect your crawlspace in addition to your interior, as there are certain materials that will absorb the spray. Call the restoration specialists at Animal Pros for complete
skunk
spray removal from your home and business. Our safe, fast, and effective solutions for
skunk
removal,
skunk
spray removal, and disinfecting and deodorizing are proven results that work.