Bird Control For Hangars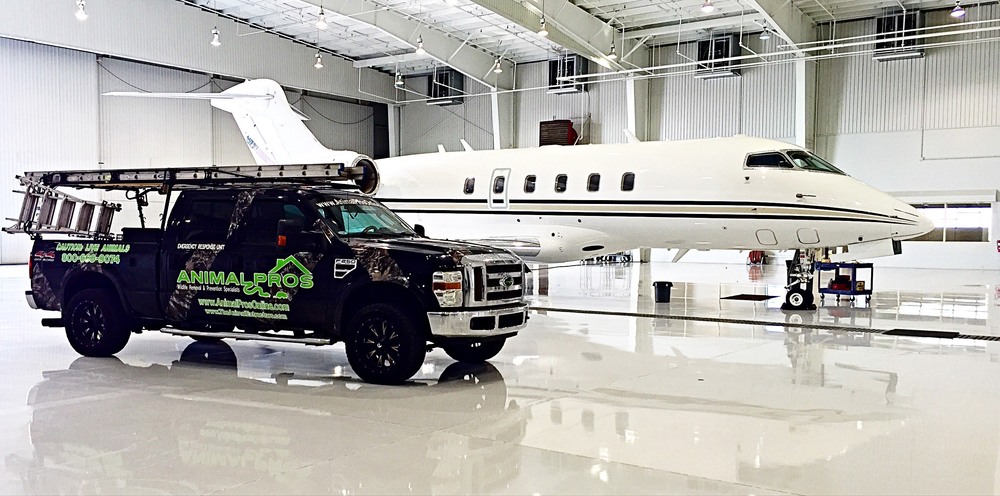 Pest birds have been a common issue for airport hangars causing nuisance and damage both inside and outside hangars around greater Nashville and Middle Tennessee, as well as other areas. Common bird species responsible for causing damage to hangars includes pigeons, european starlings, and english sparrows, in most cases. Pest Birds can be responsible for causing problems such as:
Hangar Deterioration
Equipment Damage
Flight Delays
Bird Strikes
Personnel & Employee Safety
Airplane & Helicopter Damage
Bird droppings left behind by the pest birds are highly corrosive and can can cause extensive damage to aircraft's paint and metal. Hangar deterioration of metals, I-beams, insulation, equipment, and work areas, can also be damaged by birds highly corrosive droppings. Birds and bird droppings can harbor over 60 human communicable diseases, including Histoplasmosis, Salmonella, and E.coli. Contact Animal Pros bird control specialists for expert prevention, control, and clean up of all pest bird problems today.
Bird Prevention In Hangars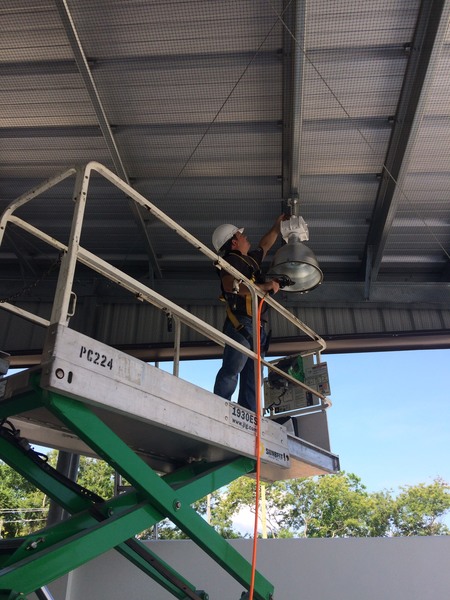 Preventing pest bird from entering hangars requires specialty knowledge of understanding birds and bird behavior. Throw away the the plastic owls, ultra sonic sound emitters, and predator bird noise makers. Netting and other deterrents are effective for dealing with pest birds in hangars and keeping birds off rafters and I-beams. Studies have shown that reducing pest bird problems in hangars will activley reduce bird problems throughout the airport as well. Hangars are a natural habitat for pest birds, often close to water and hangars provide adequate shelter for birds to seek refuge. Garage Bay hangar doors often stay open throughout the day, allowing pest birds to fly into the interior of the hangar, where the birds will take up roosting on I-beams, ledges, pipes, and on aircraft. Bird droppings can immediatley be damaging from just a few birds left in a hangar over night, contaminating work areas and equipment. Contact Animal Pros certified bird control experts for professional bird netting and deterrent installation to protect your hangar today.