Birds Roosting on Columns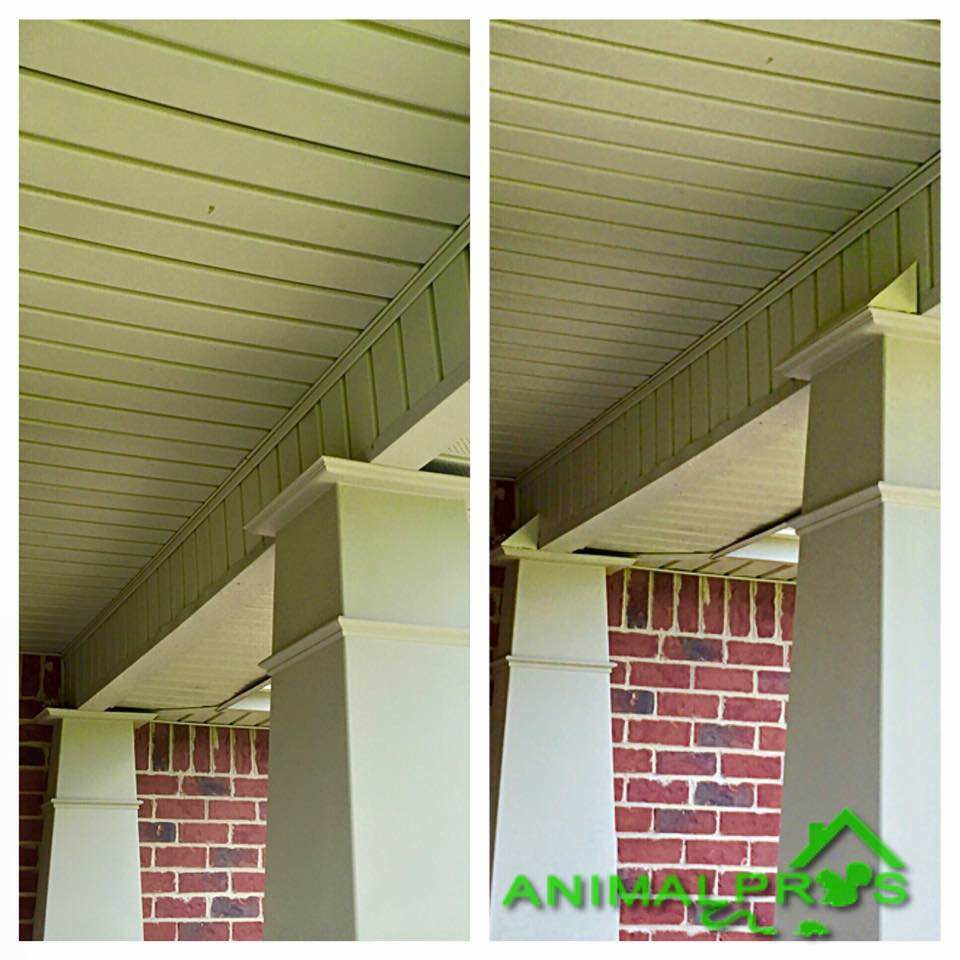 Birds roosting and leaving droppings on the columns on your home, is a common problem in Greater Nashville Middle Tennessee. Column areas usually support a overhang of a roof, creating a suitable sheltering area for birds. Birds will occasionally roost and loaf on column tops, as it protects them from the outside environment. This happens to be a favorite perch for pigeons, starlings, and sparrows. Homeowners often try to run birds off themselves or install deterrents that offer little help in preventing birds from perching in these areas. Column areas often require specialized materials to make the area aesthetically pleasing. Contact a professional at Animal Pros to prevent birds from roosting on your columns today.
Damage to Columns
Bird droppings and nesting can accumulate on column areas creating a awful eyesore. Column structures are usually installed at the front of the house, and are often the first thing somebody sees as they approach. Bird droppings, once they start to accumulate can often rapidly degrade column structures, as the acids in the droppings starts to deteriorate the column material. Droppings will even stain column structures, and even the concrete or patio underneath. Professional column deterrents are needed to prevent birds from perching on the columns. Birds have even been known to enter column tops, getting trapped and eventually dying. Contrary to the belief, bird spikes are often not the right solution for column repairs. Contact a professional Animal Pros specialist for the right solution today.