Animal Pros ~ 423-763-1832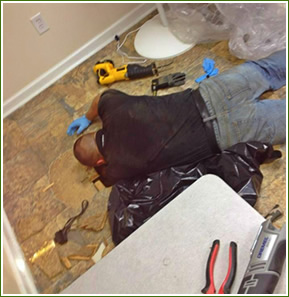 One of the first concerns when a wild animal dies in your home is the odor. Wild animals typically like to hide away in small crawl spaces, attics, or walls. When the animals dies, it will start to decay and attract other pesky creatures into your home. Actually finding and retrieving the dead animal can prove difficult, and many home owners prefer to leave it up to a professional.
Our trained professionals will find the source of the dead animal, and remove it safely. We provide odor control services to remove the smell that will happen as a result. If the animal has damaged the area, we can also provide restoration services to bring your home back to it's original condition.
How do you get rid of the odor of dead animals? Unfortunately, there is no magic spray or device that you can use to make them go away. Perfumes and masking agents won't help. The use of a moth ball or other repellents often fails during the Johnson City dead animal removal process and is not a legal repellent for wildlife.
Dead Animal Removal isn't always a simple process. It usually includes crawling into tight, cramped spaces in potentially hazardous conditions. The dead animal must be found, removed and properly disposed of. Then the area must be cleaned and decontaminated. It is also critical to perform animal exclusion to ensure the area is properly sealed off to prevent any animals from returning.