Bat Guano Dropping Cleanup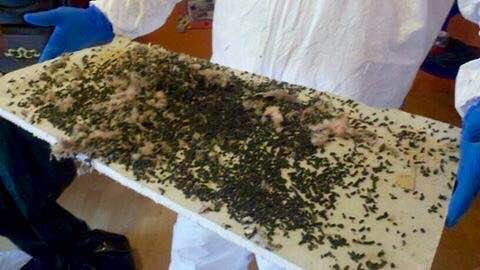 If you notice droppings around your home or in your attic, in Murfreesboro Tennessee, and have noticed bats, they are likely utilizing your home for shelter. Bats are easily attracted to man-made architecture as it provides a excellent place to roost, be protected from the weather, and stay hidden from predators. Bats roost in colonies, which can contain hundreds and even thousands of bats. Although they are great for the environment and controlling mosquitos, the droppings they leave behind, can create a serious health hazard. The larger the colony of bats, usually will mean the larger accumulation of bat guano or droppings will be present. As bats go in and out of a structure, they will defecate, usually under or around a place in the home they are entering and exiting. Bats, even though small in size, have one of the quickest accumulating dropping of any mammal. As a single bat can consume up to 500 insects nightly, that will produce a rough equivalent in droppings. If you notice bat guano droppings, contact a Animal Pros specialist for professional clean up services today. The risks of bat droppings include:
guano droppings producing a unpleasant ammonia type odor.
Large fecal deposits can create a risk to structures, buckling under the excessive fecal weight, staining the structure, and promoting the growth of bacteria, viruses, and disease.
Fresh droppings can sweat and run into the interior.
Bat droppings can harbor the fungal disease, histoplasmosis.
Bats can carry rabies.
Identifying Bat Droppings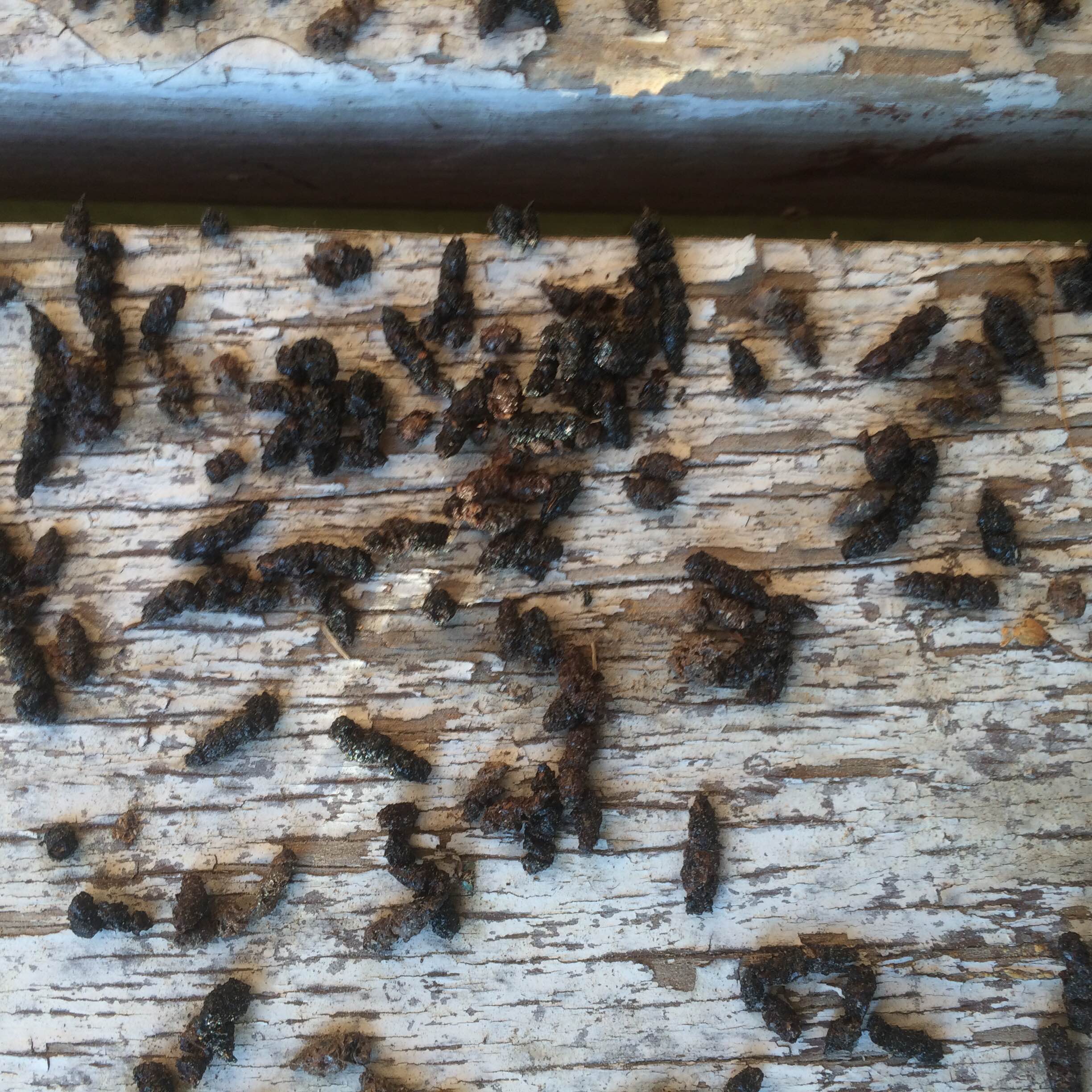 Bat droppings will often be piled together, and located directly under where the bats will be roosting or entering the structure. Bat droppings will be similar to mouse droppings, but will be much larger. They will be long and cylinder shaped like mouse droppings, and often have a shine or glimmer from insect wings. Use caution around bat droppings and do not disturb fecal accumulation areas. Bat droppings can carry fungus known to cause Histoplasmosis. You should not touch, breath, or disturb bat guano accumulations. For professional disinfecting and sanitizing of bat droppings, contact a Animal Pros specialist today.
Health Hazards From Bat Droppings
The presence of bat guano will usually present several factors that can be a huge problem and even a health hazard in a home or business. Problems from bat guano include:
Health Hazards in a home.
Health Hazards to workers.
Diseases from contaminated materials.
Damage to the structure from the excess weight of bat guano.
Presence of bat bugs or other parasites and pathogens.