Animal Pros ~ 502-242-8195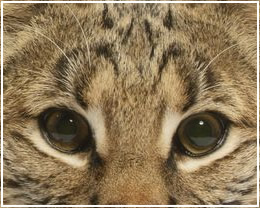 Bobcats have been increasing in population recently and wandering into areas where humans live.
This presents a serious danger to pets, livestock, and people. Bobcats are solitary, territorial animals and prefer to hunt alone. Their increasing numbers mean they have to go farther in search of prey.
If you have spotted a bobcat in your area, give us a call and we will help with your Louisville bobcat control problems and make sure your land is secure and safe from the threat of bobcats.
We use humane bobcat relocation practices.
Louisville Bobcat Trapping
If you have problems with a bobcats near your property, call us today.  Bobcats will cause damage to livestock or pets.  They are a nuisance animal that should not be allowed to run free near your home.  Don't run the risk of a bobcat attacking a family member. Let our professionals help with bobcat control.
Animal Pros will help you with bobcat trapping in Nashille. We will capture the bobcat in a humane manner. We will also relocate the bobcat back into the wild.