Columbia Wild Hog Removal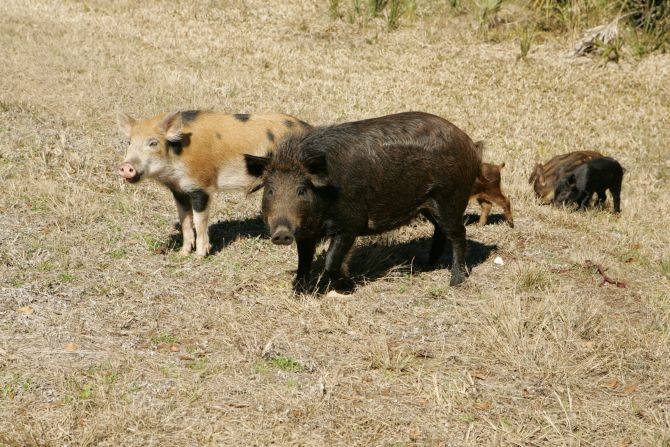 Wild hogs include both feral hogs, which are domestic pigs that have escaped, and wild boar. Like the domestic hog, they may be any color. Male feral hogs and wild boar have continuously growing tusks. They are known to breed quickly and have large litters, making them capable of doubling in number in only four months. Call us to help control the population of feral pigs and help with Columbia wild hog removal. Wild pigs have a good sense of smell. They use their snout to root up tubers, roots and small animals. Hogs also good hearing but poor eye sight. These pigs can run-up to 30 miles per hour.
Columbia Feral Pig Removal
Hogs can cause major damage to agricultural areas while rooting for food, destroying vegetation, crops, and gardens in the process. In addition to the destruction they cause, they can spread Cholera, trichinosis, swine fever, rabies, and fungus to livestock or pets. If you are dealing with wild hogs on your property, give us a call and we will help with your Columbia Wild Hog control needs.
Columbia Wild Hog Trapping
If you are having problems with a wild hog on your property, give us a call. wild hog can cause damage to livestock or pets. They are a nuisance animal that should not be allowed to run free near your home. Don't run the risk of a wild hog attacking a family member. Let our professionals help with your wild hog removal needs. Columbia will help you with wild hog trapping in Columbia.